wholesale bulk oem fabric sofa supplier,manufacturers,factory,exporter,for sale
September 27,2021
It is very excited that when we choose furniture for our new house. However, it sometimes is not an easy job. For example, when we choose the sofa, it is annoying when most people choose the material or colors of the sofa, fabric sofa or leather sofa, white or blue. Today, we are going to explain you some benefits of fabric sofa, so you can decide which one to choose.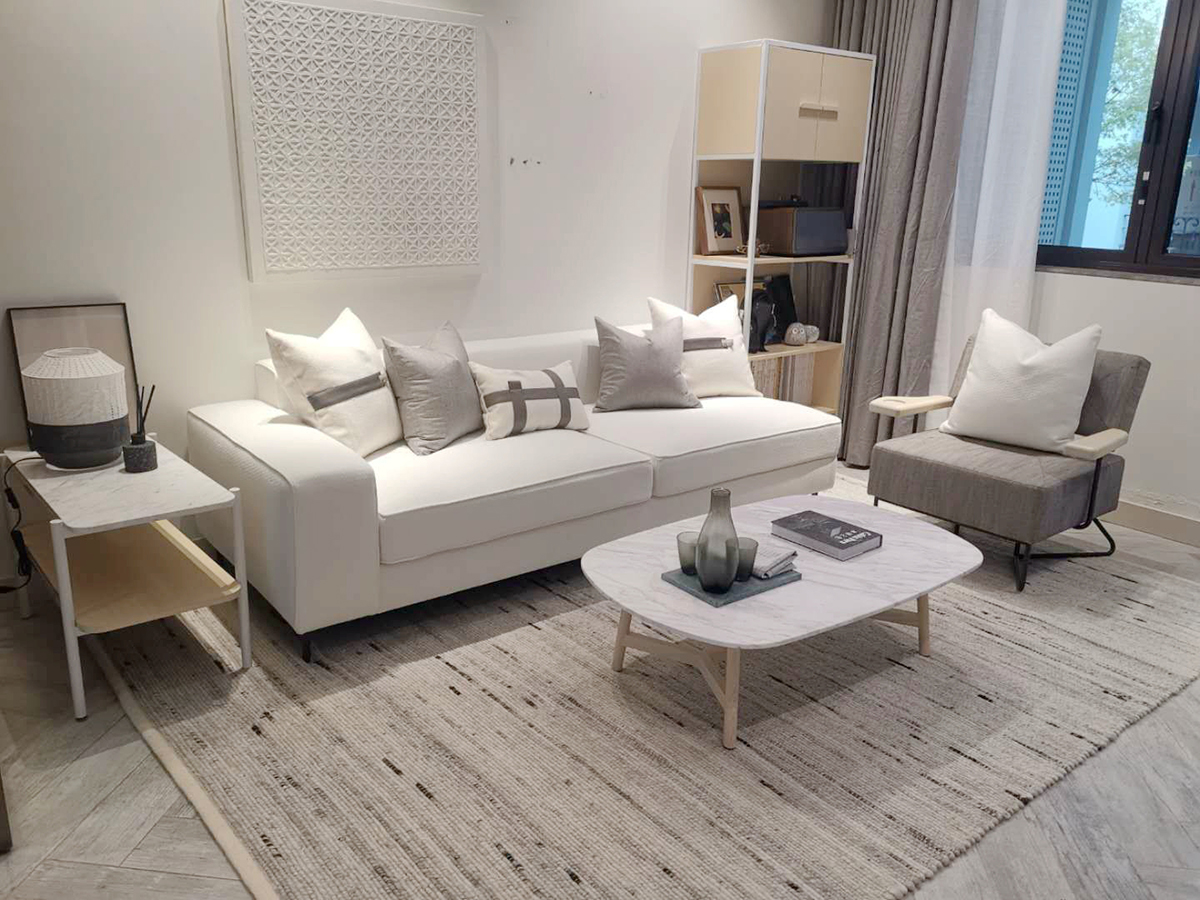 Advantages of fabric sofa
Easy to care and protection
I believe that this is the biggest merits of fabric sofa. If it is stained with beverage or food, you can take off the cover and wash it. What's more, the fabric is durable and the service life is long as long as you wash properly. And if there is pet in your house, the fabric sofa is really a great choice. The pet hair is easy to leave on the sofa, you just use a vacuum cleaner with a handle to clean pet hair off the sofa. If it is leather sofa, the pet can scratch the sofa easily. In a word, fabric sofas are easy to keep clean and in excellent condition.
More styles to be available
When you choose fabric sofa, you can choose more color and design. When there is more variety, you are more likely to find a style such as checked sofa, flower pattern or solid color that suits your personal taste and home color scheme. Choose the fabric sofa color that matches your home decoration. If you are tired of old designs and patterns, in this case, you can easily change the sofa cover at any time. In any case, if you don't like the color of the sofa, you can change the sofa cover and match the color of the sofa with the decoration. But if it's a leather sofa, you can't change the color of the sofa.
Affordable
Fabric sofas are usually not very expensive, and most people can afford them. They are much cheaper than leather sofa. In addition, if you are bored with your sofa cover, it is convenient to change another one, and the price is not high.
Amazingly comfortable
The feeling of cloth sofa is very different, which mainly depends on the alignment system between the fabric itself and the sofa. In some cases, leather sofas can be too cold, sticky and overheated. On the other side, the cloth sofa feels like a feather and is more comfortable than leather.
Where to buy high quality fabric sofa?
Colan furniture is one of the leading wholesale bulk oem fabric sofa supplier, manufacturers,factory, exporter, for sale in China, welcome to contact us. We believe beauty is productivity. As a design leading furniture company, we work with designers home and abroad.