1/10
Medusa
Quick Details
Payment:
PayPal,Western Union,T/T
Supply Ability:
2000 piece per month
Stylish coffee table as a centerpiece: Whether serving as an accent piece in your contemporary setting or providing a perch for a mug of coffee, this Medusa coffee table is always a smart choice for decorating your home.
Open pet crate or extra storage space: the unique design of the solid base endows it with multi-functionality. It presents a nice shape design "T" to make your home more fashionable. Certainly, we can't use it for keeping living room essentials, such as folded blankets, magazines, and more.
Protect your floor: This Colan wood coffee table side table Medusa is designed with Non-Marring foot glides. Great on both carpet & wooden floors and prevents scratches.
Easy to assemble: With our clear Assembly instructions, it will be easy for anyone to assemble this round coffee table. All hardware and assembly instructions are provided.
DIMENSION: D520*500/D740*500.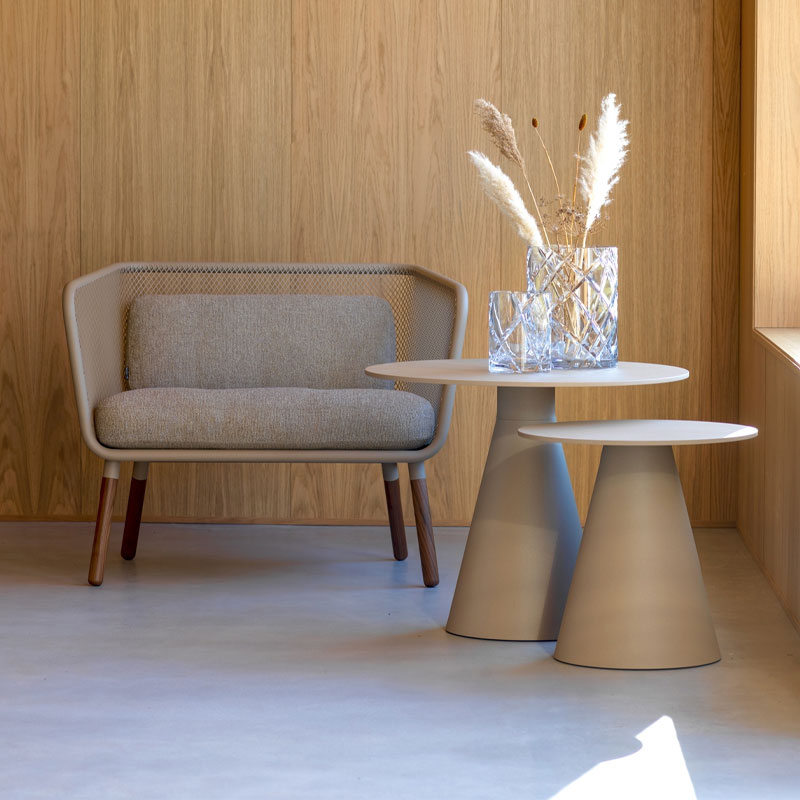 Modern, simple and multifunctional. This is Medusa, our decorative side table, the perfect mix between minimalism and geometry. It adds a special touch to the decoration of living rooms, hotel bedrooms, offices and collaborative spaces.
The Medusa side tables are lacquered manually, in high gloss or stained in the finishes of the collection and available in 2 sizes. With its round shape and multiple sizes, the Medusa Coffee Table can be used in a multitude of settings, on its own or in groups, in any living room, lounge setting, lobby area or hotel room.
C&M: care and maintenance
The coffee table should be protected from moisture. The indoor humidity should be protected within the normal value. When using a humidifier, only in the dry season with low humidity, but it should be kept away from the coffee table spray. Moisture will cause the wood to rot, the metal fittings to rust, and the bonding part It is easy to open the glue, and the chrome-plated original produces film release, etc.
Use pure cotton knitted fabrics as rags. Use a fine wool board brush to remove dust from depressions or embossed patterns. For coffee tables treated with paint, do not use alcohol, gasoline and other solvents to wipe the stains, use colorless furniture polishing wax, and apply thinly evenly. , dry with a cotton cloth to reduce dust fall and enhance shine.
The surface of the coffee table is occasionally scratched and the paint film falls off. It can be repaired with a crayon according to the color of the furniture, and then a thin layer of colorless and transparent nail polish can be applied. It can also be repaired with the paint used for the original coffee table. If it is not wiped off in time after dripping, there will be water traces left after drying. You can use a slightly thick damp cloth to cover the water traces, and press lightly with a heated electric iron to remove the water traces.
Colan is established to be a Chinese design brand for furniture which brings beautiful and quality products to people all over the world. We believe beauty is productivity. As a design led furniture company, we work with designers home and abroad. From the day established, we also spend a lot of time on quality and cost control, to ensure our clients get the most beautiful products with good quality but at a more accessible price.
As the leader for standing desk in Chinese market, all the products are fabricated with tech equipment and experienced workers, to ensure that our clients always receive well-refined and lovingly-made products.
By exporting our standing desk to 25 countries, our desk has been tested and certified to meet the high standards set out by BIFMA/UL/EMC/CUS/GECA