1/10
Glamour
Quick Details
Payment:
PayPal,Western Union,T/T
Supply Ability:
2000 piece per month
MODERN LOVESEATS: The smooth and simple lines combined with the black iron legs make the sofa modern and minimalist. Soft rectangular pillows on both sides of the armrests, simple and unpretentious. This small sofa is perfect for apartments, living rooms, bedrooms, lounges and offices.
ULTRA COMFORT: This simple and atmospheric linen sofa is very comfortable. High-density high-stretch sponge, breathable skin-friendly fabric, making the sofa is not easy to deformation, sitting very comfortable.
STURDY FRAME: The seat frame of this stylish modern sofa is made of all iron and premium material combined with each other. Four iron legs, in a completely different style from the normal sofa legs, provide sturdy support for this comfortable sofa.
EASY TO ASSEMBLE: It's super easy to assemble. You just follow our instructions and it only takes 15-30 minutes to install.
Glamour is delighted with its specially designed line all around the sofa which presents a simple and calm design for the product. The soft sofa back and small side cushions add more comfort to the sofa.
This sofa is also available in high back which can be used for office. Its semi-open design provides privacy to people while still get people connected to the outside world.
Living the good sofa life has never been this affordable or this easy. When you're lounging on the Colan Sofa's multiple layers of comfy cushioning and easy-to-clean woven fabric, the whole room feels a little more homey.
Designed with a soft and classic silhouette accented by rounded arms and a neutral shade, this versatile couch seats three people comfortably and serves as a blank canvas to let design-forward pieces like decorative throws or accent pillows shine.
And adding this timeless couch to your home couldn't be easier, since it features piece-of-cake assembly that requires zero tools and only 20 minutes of your time. It arrives at your door complete with a worry-free one year warranty that'll make taking a load off that much easier.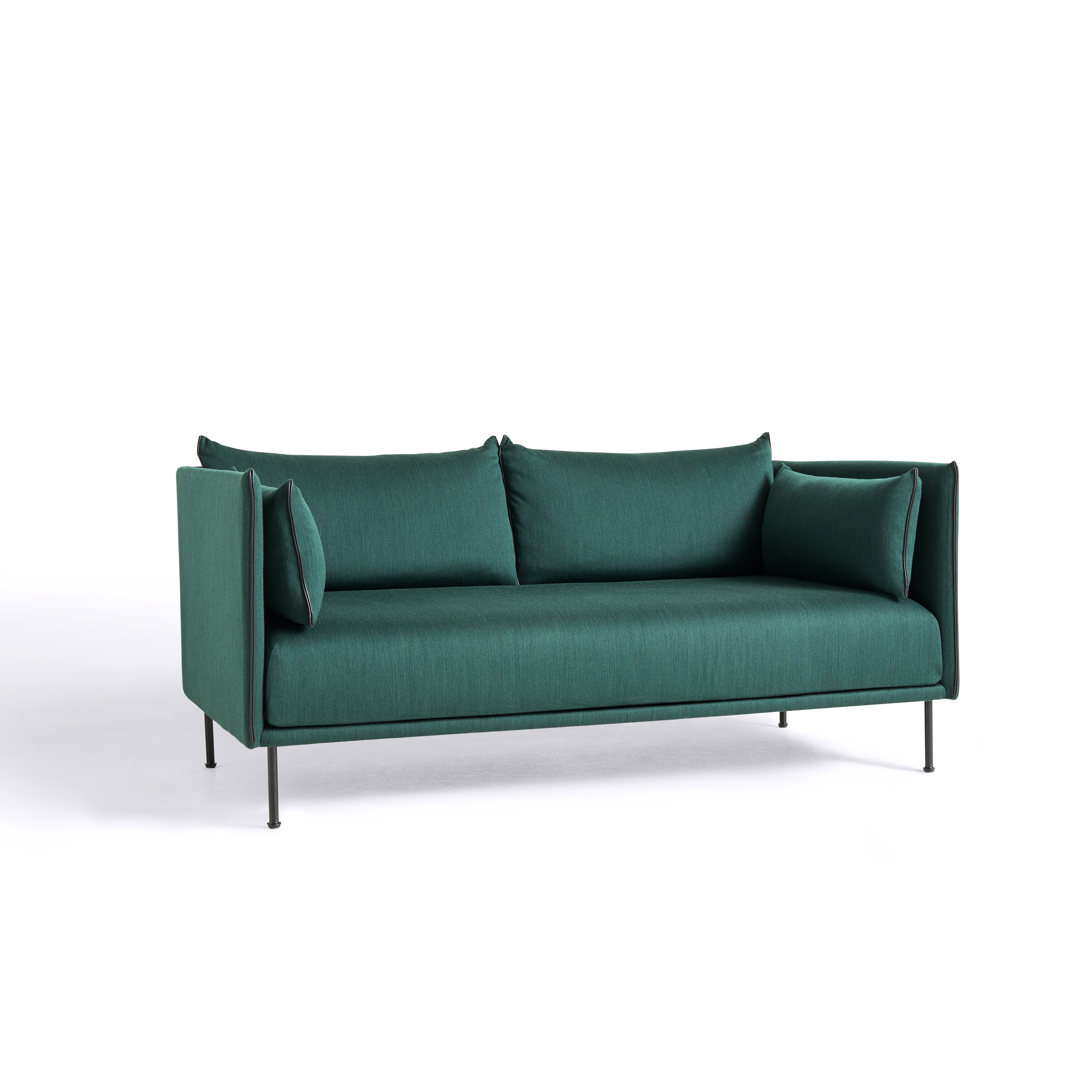 1. The elasticity of the fabric sofa fabric can directly determine the comfort level of the fabric sofa. Long-term direct sunlight will not only reduce the elasticity of the fabric, but also easily make the color fade, so it is necessary to avoid the fabric sofa being exposed to direct sunlight for a long time. We recommend placing it in a place away from sunlight.
2. The fabric sofa is very easy to get dirty. You can put a sofa towel or a large towel on the sofa, which can not only increase the decorative effect, but also prevent dust. In addition, the fabric sofa is easy to accumulate dust. You should pay attention to dust removal in normal maintenance. You can usually use a dry towel. Pat and dust once a week.
3. The fabric sofa is very easy to deform, so you should pay attention to avoid sitting in the same position for a long time to prevent the sofa cushion from being deformed and worn. You can also take the cushion outdoors to beat it frequently, which can loosen the sponge structure and remove the surface dust at the same time.
4. The cloth sofa should be cleaned with detergent once a year. After cleaning, the detergent must be washed off completely, otherwise it will be more likely to be stained with dirt. Generally, the cloth sofa with sheath can be cleaned.
Colan is established to be a Chinese design brand for furniture which brings beautiful and quality products to people all over the world. We believe beauty is productivity. As a design led furniture company, we work with designers home and abroad. From the day established, we also spend a lot of time on quality and cost control, to ensure our clients get the most beautiful products with good quality but at a more accessible price.
As the leader for standing desk in Chinese market, all the products are fabricated with tech equipment and experienced workers, to ensure that our clients always receive well-refined and lovingly-made products.
By exporting our standing desk to 25 countries, our desk has been tested and certified to meet the high standards set out by BIFMA/UL/EMC/CUS/GECA